Our mission: to make sweet, simple cloth dolls that African children can relate to.
---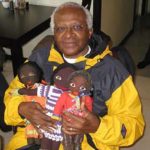 Dolls for Africa is a project of great compassion and caring. I endorse it enthusiastically.
Desmond Tutu
Archbishop emeritus and Nobel Laureate, patron of the Philani Centres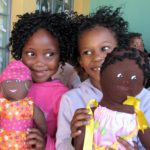 The handmade dolls were the most touching of all the gifts received. The children could feel the love, affection and concern of the children who made the dolls.
Philani Nutrition and Development Centres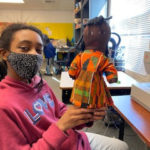 Kids who never saw a toy before will feel happy, and it was a fun experience.
I want to give dolls to the kids that are lonely, to show them that we love them.
Schoolchildren in New York talk about making the dolls
A simple beginning…
In 2006, two of our members visited the Philani Nutrition Centre in Cape Town, South Africa.
There were very few toys, and only one doll for all of the children to play with which was white skinned and missing a limb. The children took turns strapping this doll held with a blanket to their backs just as their mothers had carried them.
We wanted to be able to give these children more dolls, especially brown-skinned dolls.
---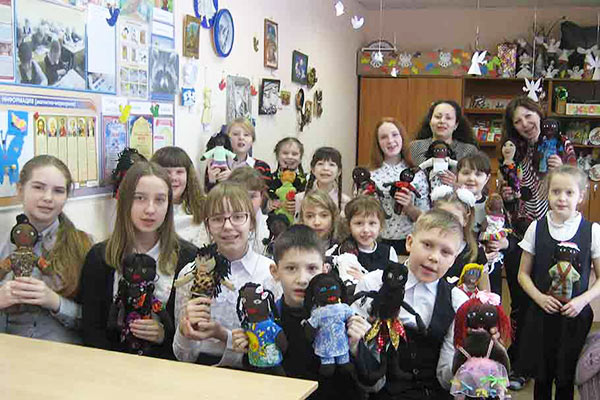 Where do the dolls come from?
From people like you – working professionals, at-home moms, Cloth Doll Clubs, Sewing Clubs, and high school students all over the world
Teachers and Schools
Making dolls can be a profound classroom experience
---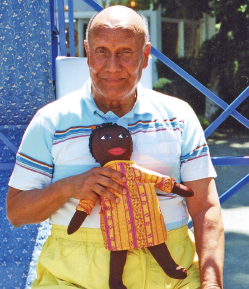 About us
Dolls for Africa is a project co-ordinated by the Oneness-Heart Tears and Smiles humanitarian service founded by Sri Chinmoy.
Let it be our choice to make a world where everyone helps each other.
– Sri Chinmoy
Get in touch!
If you have any questions, please send us an enquiry and we'll get back to you as soon as we can.